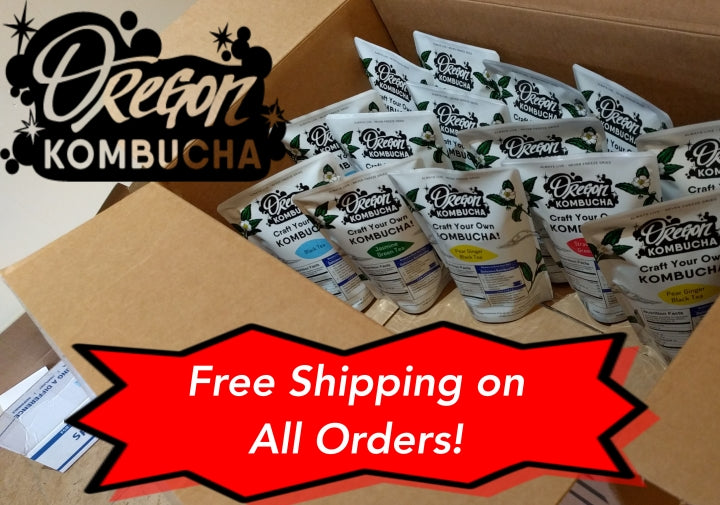 Oregon Kombucha is dedicated to making homebrewing kombucha as simple as possible. From our comprehensive brewing instructions to our handpicked organic teas, chosen to make the most delicious kombucha possible, to our email and phone support, we want you to succeed at making kombucha.
We know that using our website should be just as simple, so we've decided to offer FREE SHIPPING on all of our products! Instead of getting surprised with shipping and handling fees when you go to check out, you can rest assured that the price listed for each item is all you have to pay. Whether you are ordering 1 tea bag or a dozen kombucha starter kits as stocking-stuffers for your extended family.  
And don't worry about waiting weeks for your Oregon Kombucha products to arrive, you'll receive the same great shipping as always. All items ship with in 2 days of ordering and arrive within 3 days!
Oregon Kombucha, Kombucha made Simple!